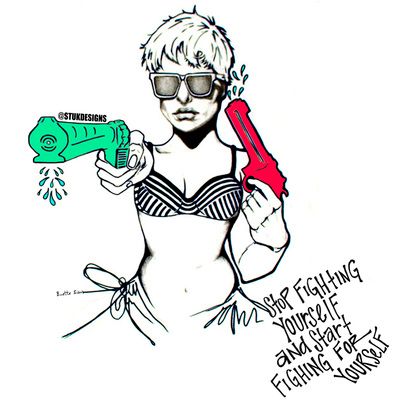 #stukgirl "Natalya" Illustration by STUK Founder Brette Sims
"Natalya is a fierce super hero of a woman. Her powers include: Balancing multiple talents, twerking, working at super human speed and strength, and creating strong, positive atmospheres of love wherever she goes. She BOLDLY decorates any fierce creative space."
shop #stukgirl natalya here!

Our art imitates life. STUK Designs is motivated and inspired by the same women we aim to motivate and inspire. Keep up with the real Natalya!
follow natalya on instagram!!
follow natalya on twitter!!
like natalya on facebook!!
Interested in working STUK? Shoot us an e-mail to info@stukdesigns.com and we can get started on a collaboration today!