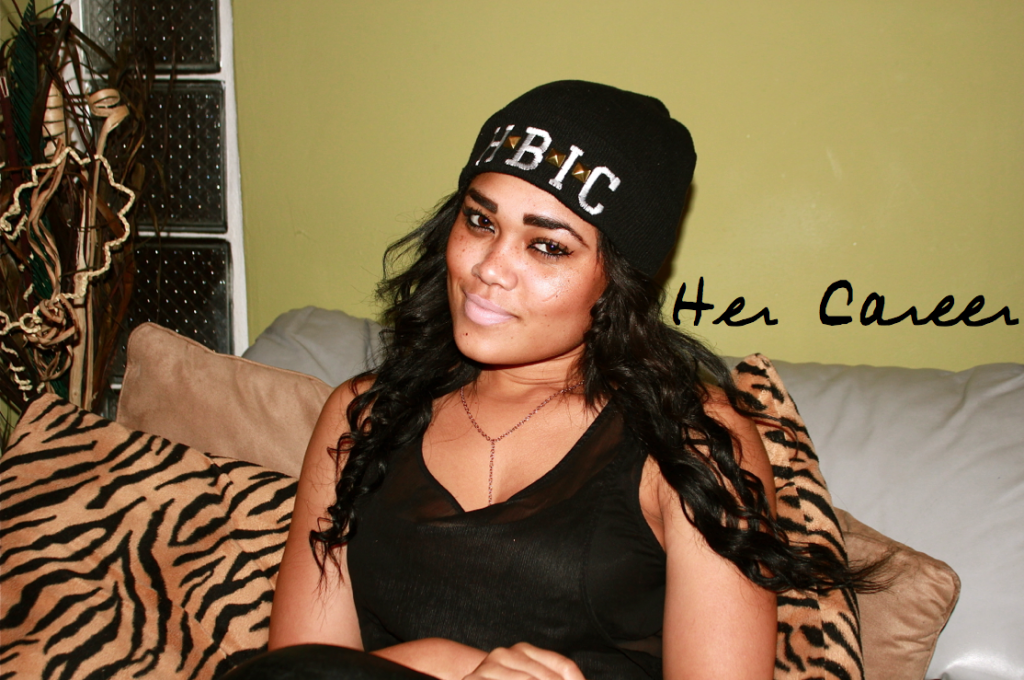 "A Stuk Designs Career Woman is an entrepreneurial woman of strength and balance, who focuses daily on what she loves while simultaneously inspiring others to reach for their own creative career goals." | Photography by: Brette Sims
Name: Mia Campbell
Career: PinkGrasshopper Editor and Chief | Chiat Day advertising agency Art Producer | Vibe Vixen Style Correspondent
City: Los Angeles
Zodiac Sign: Virgo
Press play to see Mia interview singer, JoJo about what matters most to her as an artist!

Please describe for us what it is that you do?
Well, one of the many things I do is… I'm an art producer at Chiat Day advertising agency. On the side of that I run a brand and fashion blog called PinkGrasshopper which has lead me to other things, such as fashion correspondent work, styling, and image consulting. So – what do I do? I don't think there is just one word to describe what I do. I guess I'm just a career woman… hmmm… a fashion entrepreneur! I want to be a fashion and style mogul. I don't want to be one thing. I want to be everything!
Do you have a 9-5 or a side hustle to sustain your creative career?
I have a 9-5 working as an art producer for an advertising agency in LA. So, I handle all the logistical stuff for all the photo shoots and art shoots. I do that to pay the bills.
What lead you to your current position?
I grew up with a mom who always had all her own businesses. She's such a strong person and never depended on anyone. She was always the leader of her groups, so I grew up around that sort of leadership mentality. Leadership is not very new to me. In high school I was captain of the cheerleading squad, I was president of the senior class, I was president of this Jamba Juice company – I was in charge of that. Before I started PinkGrasshopper and got into fashion, I did a lot of leadership things, which is probably how I got into [the University of California at] Berkeley. I went to Cal Berkeley and studied advertising and communications.
Had you ever been a boss before? Is it hard to be the head of something?
I would definitely say it's a challenge to be a leader because you're doing it by yourself and you're leading other people. Not everyone wants to agree with what "the head bitch in charge" has planned. The challenge is working with other people, but you have to learn HOW to work with other people and all these different personalities. So, before I started PinkGrasshopper and got into fashion, yea, I did a lot of leadership things.
Would you consider your current job, your dream job?
Yes and no. Working at an ad agency was my dream job out of college. Now I have accomplished that and am ready to excel more creatively with my own brand, PinkGrasshopper, and my career as a fashion entrepreneur. I eventually want to work completely for myself, so I am working towards that new dream now.
[READ MORE AND VIEW MIA'S VIBE VIXEN STYLE PROFILES]