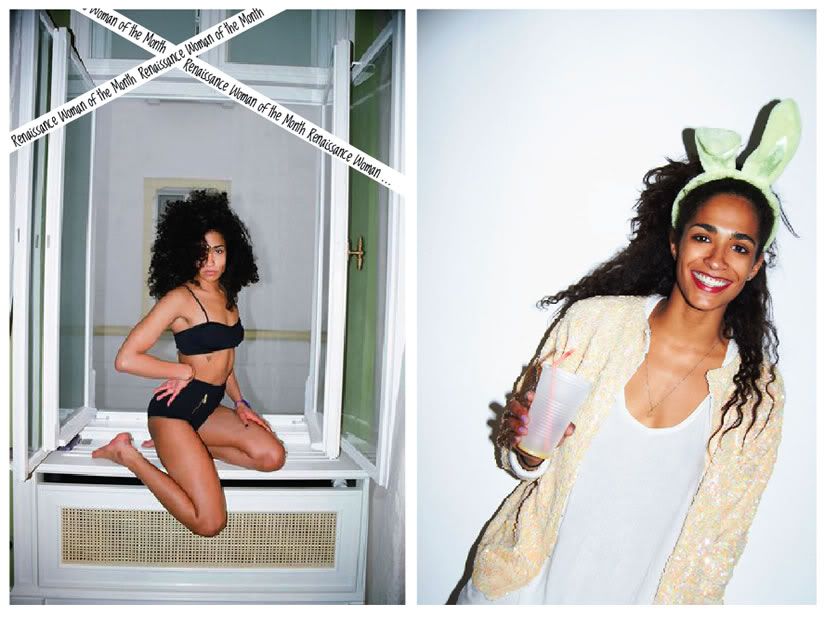 "A renaissance woman is a multidimensional woman of substance. She wears many hats in this life, embracing art and culture to the fullest. She does what she loves and inspires others while doing it."
– STUK Designs LLC.
Your Name: Chanel Ivka Banoza
Your Age: almost 25
Where are you from? Like totally a valley girl. Grew up in the San Fernando valley.
What's your focus, passion, and contribution to the world? The art of achieving and spreading happiness! I really love all things expressive and sharing my art with people and exploring what makes people tick. We all have our vices and we all are beautiful in different ways. I think it's important to share these things, through music or paint, dance or outfit choice, it's the way to endorse human togetherness and it's Inspiring. I try to spread joy and keep life easy and pretty so everyone hopefully can practice the same lifestyle and spread it to people around them….it's lovely.
How do you do it and who do you do it with? I've been a part of a pop duo for a little over a year now, it's a group consisting of me and my friend Omar de soto called He Met Her. We love creating music together. It's easy and fun for us, we try to make music that is lighthearted and fun but not lacking intellect. Life doesn't always have to be so serious it's a great feeling letting people know that through our songs, clothes, and expressions. Life is meant to be lived!
What are your special talents? Dancing and singing are the most special to me.
What are you working on at the moment? Omar and I just finished shooting a music video for our song called moon cafe. Were working on the editing process now, it's really cool and interesting to stick with the process of seeing the whole video through on every creative outlet. We don't just shoot the video and wait for the results. We sit in on editing to see that our vision is seen through. The video is almost done though and after that were back in the studio working on new songs!
What does your art mean to you? Art is a way to portray ourselves. I just love being able to show anyone and everyone who wants to see who I am through every venue. Everyday is a canvas so to me, art is my way of portraying and exploring myself.
What does love mean to you? Love is pleasure. I think it's a feeling of contentment when things are easy and they fall into place and it clicks! Being in love is being happy and Passionate about everything involved with the situation.
What would you like to get across to your viewer? I just like to always let people know that what you see is what you get. I don't want to patronize anyone with bullshit, I know what I like and I'll show you if you want to see.
What is your philosophy of life? Positivity is key! I live by that idea. Things will always go your way if you believe you deserve them.
What's your favorite era? I love Victorian. There's something about the ruffles and big hair, and accessories galore but of course I'm also into the Almost Famous era, mini skirts fur jackets boots sunglasses and long hair… I mean you just can't go wrong.
Nobody knows I am… A crime drama junkie! CSI all day!
I wish I could stop… having to wax. This is where my girly girl is gone. Going to salons and sitting in make up chairs, is sooo not for me.
I'm a sucker for… Poppies and tulips, beach days and good weather, smart phones and miniature models, vacations, stripes and my boyfriends French toast.
I find true beauty in… expression.
I want to teach my children that… They can be the best at whatever they want. As long as they stick to their heart!
Follow Her on Twitter: http://www.twitter.com/chanceypants
"Like" He Met Her on facebook: http://www.facebook.com/HeMetHer
View her music AWESOME video below … He Met Her – Passion Pity
You can subscribe to the He Met Her YouTube Channel HERE!
---