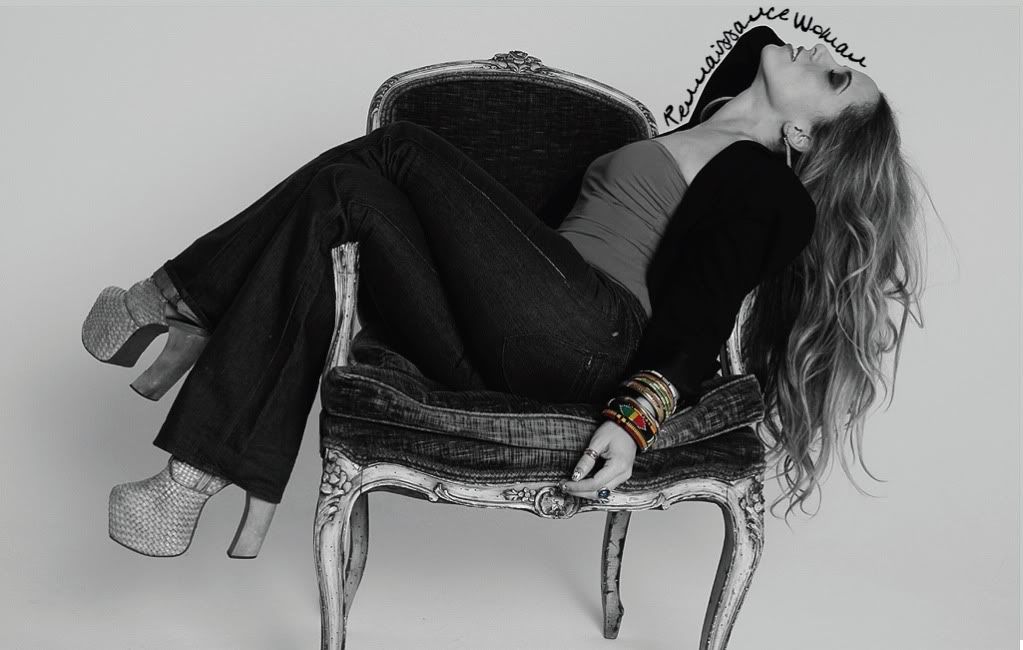 Photograph by: Jay Three Photography// Interview by: Brette Sims
Dom and I met up on a mellow Sunday night at the cutesy Pico Cafe Paper or Plastik. The lofty cafe had large glass windows stretching up to high industrial ceilings and brick walls that lined the back of the space. A little flustered after a long day I ordered the perfect Chai Latte and was ready to delve into our interview. Dom had on the most beautiful brightly patterned top, which ended up being a direct reflection of her effervescent spirit and positive energy. Surrounded by the clinking of latte cups, quiet conversations and westsiders accompanied by their Macbooks we began discussing Dom's newly founded Non-profit organization Balance By Arts. One of the first questions I asked her was how she came up with a name for her program. Dom, a Libra, explained that she has a demeanor which embodies balance. And… when you really think about it, balance is SO essential to our journey of life and evolution as human beings. Since Dom intends to use art as a tool to help inner city teens cultivate balance the name Balance By Arts came to fruition. Meet the incredibly determined and incredibly inspirational visionary Dominique La Fargue:
Your Name: Dominique La Fargue
Your Age: 28
Where are you from? Los Angeles, CA
What's your focus, passion, and contribution to the world?
Bringing HOPE and ANSWERS to the Youth in a Fun, Creative and Interactive Way with Balance By Arts, a non-profit corporation.
How do you do it and who do you do it with?
We are using various methods of performing & creative arts (such as Poetry, Dance, Live Music, Plays, Short Film, Live Art etc.) to introduce solutions to common teen issues ranging from Homosexuality, Drug & Alcohol Abuse; Sex; Self Esteem, Peer Pressure, and Bullying & Education. I chose a few talented and inspiring women to be a part of this team. Dana Michelle Moore, Alvin Aliey graduate with an extensive background in dance and now film. Randi Astrid Taylor, a Cal State Dominguez graduate, has a broad background ranging from dance to finance to styling the stars. These 2 women are just as passionate as I am about engaging our youth in the arts. My board of directors is made up of educated, fabulous, creative-driven, powerful women. I couldn't have dreamt of a more amazing bunch!!
What are your special talents?
Is being organized a talent?
I think so. :)
What are you working on at the moment?
A film project that gives a glimpse in to the Balance By Arts High School Tour; Fundraising events – Having a non-profit isn't easy especially when you have no investors and a $0 budget to work off of. We are constantly coming up with new ideas on how to raise money. We are having a comedy show April 1st @ Hotel Café in Hollywood. Our Facebook page will have all that info.
What does your art mean to you?
LOVE is my art – my best talent. I love selflessly & unconditionally… this world needs
MORE LOVE – LESS HATE. // My fashion is also my art… The way I dress is a complete representation of my attitude: BRIGHT, BOLD, & FREE.
What does love mean to you?
Love is the highest form of Beauty; Without Love there is nothing. Love & Appreciation for all living things constitutes for the deep connection between a higher power, and ourselves; where we are ONE. God IS Love.
What would you like to get across to your viewer?
Two Quotes that have inspired me along my journey: "Nothing Good Happens and Nothing Bad Ends till like minded people come together and DEMAND Change." – unknown and "Our lives begin to end the day we become silent about things that matter." -Dr. Martin Luther King Jr. I live by these quotes. If you feel strongly about something surround yourself with people that have similar passions. Divide and conquer.
What is your philosophy of life? A SMILE goes a long way. You are the only YOU in this entire world. Make it count!
What's your favorite fashion era?
90's, BABYYYYY!!
What advice would you give someone who is attempting to make a dream into a career? Research before Action; but there is absolutely no time to waste.
Nobody knows I …. unfortunately have no secrets.
I wish I could stop… human trafficking, children soldiers, and homelessness.
I'm a sucker for… chocolate peanut butter ice cream, Heineken, obnoxious bright vintage sundresses, Law & Order SVU, large LOUD heels AND … breaking stereo-types!
I find true beauty in… each and every smile; annnnnnd COLORS.
I want to teach my children that… with a clear vision and hard work, dreams can come true.
"Regret for the things we did can be tempered by time; it is regret for the things we did not do that is inconsolable" – Sydney Harris. This quote makes me feel better about my crazy years as a teenager. :)
Below is a Balance By Arts Intro video that Danny Williams shot, featuring Dom! Check it out! It is fully amazing and fully inspiring!!!
Visit the Balance By Arts Website HERE!
GET INVOLVED AND DONATE TO THIS AMAZING ORGANIZATION!
Follow Balance By Arts on Twitter HERE!
Like Balance By Arts on Facebook HERE!
Photography Credits:
Jay Three Photography
And
Danny Williams and The Top Shelf Company
---