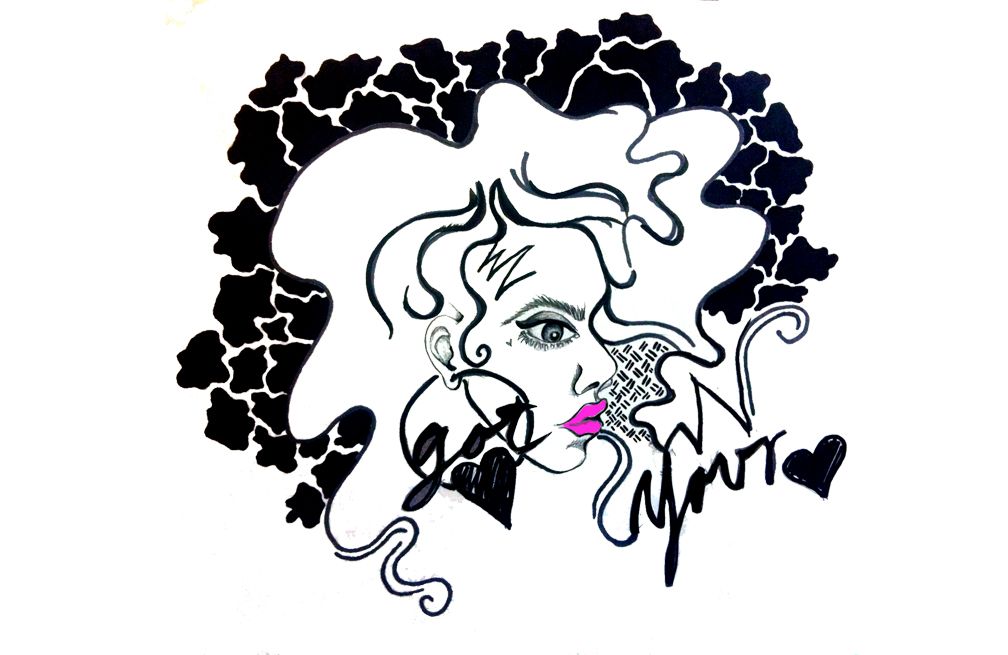 Illustration by Stuk Woman: Brette Sims
Art in all forms is a mechanism for change. It is the light or dark energy of an artist transformed into a media of passion, movement, and inspiration, using the viewers eyes as a guide to pull strands of paint across the canvas. Art is a portal into another realm. Another dimension. A dimension where unconventional thought is allowed and welcome. Art is tranquil world that uses bright colors and powerful metaphors to fight it's battles rather than weapons of destruction.
Thoughts streaming in various directions. Miscellaneous points of connection. Other worldly enlightenment. A web of random brilliance… all finding it's way… in one work of art.

Musical inspiration for this piece:

---